1.About Environmental philosophy
Mabuchi Engineering Co., Ltd. is based on our corporate policy for "the creation of heat, water, and air," of technical expertise .we have developed a tube construction in the main and the construction industry, sustained and aggressive efforts to global environmental conservation possible recycling society with a business that was targeted, we will contribute to society.
2.About Environmental Policy
(1)We are here to determine established the "Environmental Philosophy" to run the "environmental policy", "environmental management system", and strive to uplift of environmental awareness with a regular review and improvement.
(2)We will, in accordance with the law compliance spirit, we aim to ensure implementation of the relevant laws and regulations and requirements relating to the prevention of global environmental conservation and environmental pollution.
(3)We are aware of the environmental issues relating to the living environment of the construction environment and construction projects in the construction industry, and the proposal of the environmental load reduction measures that take advantage of the technical expertise.
(4)We piled the exchange learning opportunities and training relating to environmental protection through an external human resources and organizations with objectivity, and enhance environmental education in-house.
(5)Our "Environmental Philosophy" and "Environmental Policy" exposes to society through our website, etc. together with our business activities.
3.Quality polic
(1)We recognize the importance of having a pipe contractors, with for customers satisfaction 100% provides all the technology and sincere construction will continue to have the ability to propose incorporating the opinion of the user.
(2)We possess the highest qualifications in order to improve the construction quality, always get the latest information, piled up a track record towards the enhancement of the environment required by the customer by making full use of the efficient construction methods and the best of equipment
(3)We will spare no effort to maintain the system of quality policy in the best of normal, as clear an in the office communication, to reflect the results of the review and improvement in customer satisfaction.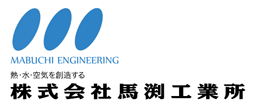 Representative director CEO : Toshimitsu Ono
Officers and employees Everyone
■ISO9001: 2015 Edition certification on Oct 17,2017
Certification by Inter tech certification CO., LTD 
Intertek Certification Japan Ltd.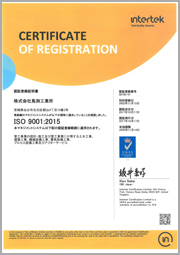 ■"Michinoku Environmental Management Standard" certification on Feb 21, 2018
Certification by Michinoku environmental management standard authentication. 
Michinoku environmental management standard authentication mechanism